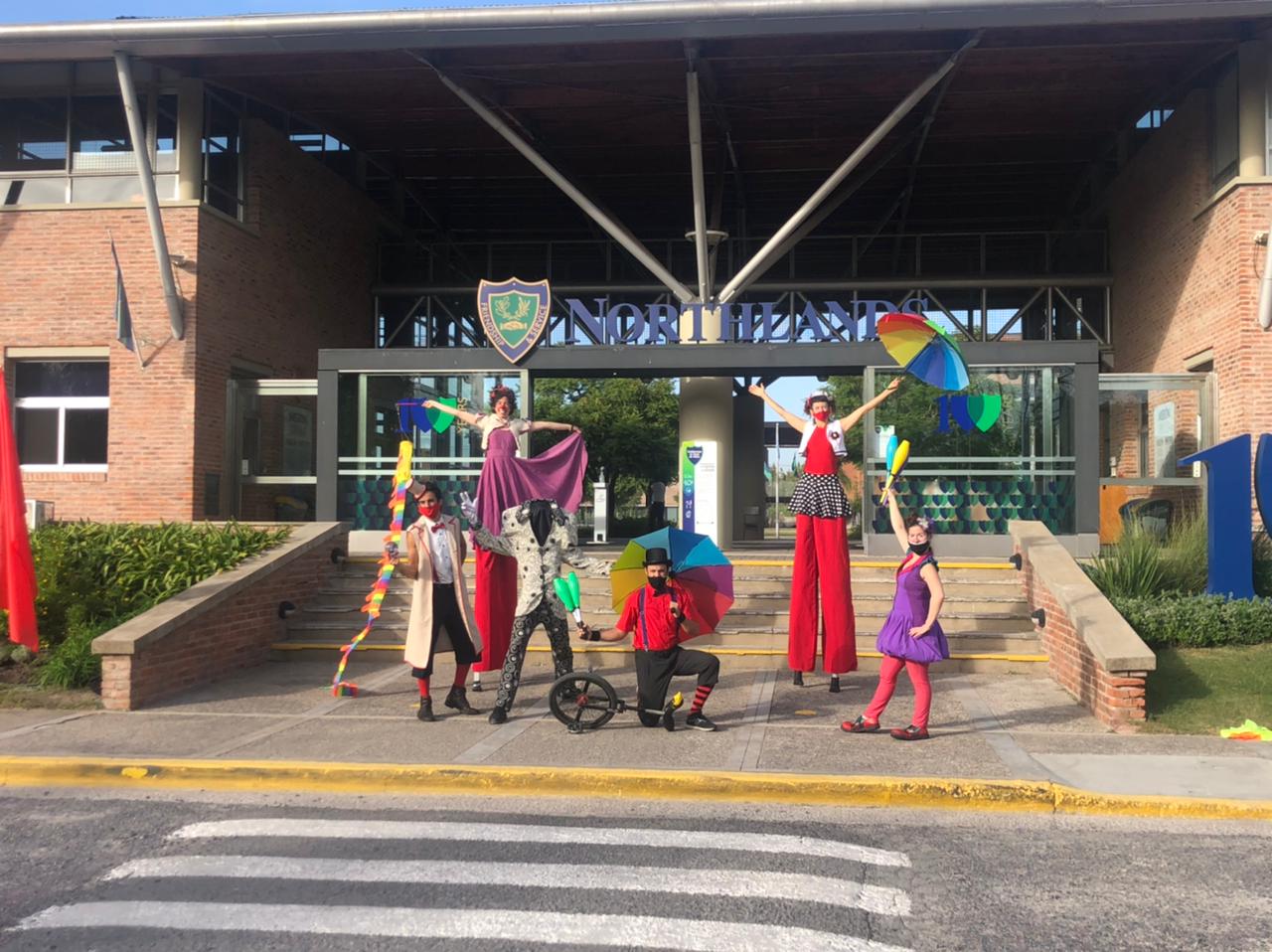 Happy 20th Birthday Northlands Nordelta!
Nordelta – March 2021 // Nordelta – Marzo 2021
20 years ago, on March 9th, 2001, Northlands Nordelta opened its doors and expanded its Community to welcome new Families and Staff members. Thanks to their hard work, devotion, and vision, we now have yet another 20 years of excellence, friendship, and service to celebrate.
Today, students were welcomed at the Nordelta site with music, circus clowns, and delicious Northlands cookies, and at home or at school we were all able to watch a piece of the past, present, and future of Northlands Nordelta. This video is to honour those who started this School site 20 years ago, and to all those that have continued to partake in its growth. We hope you enjoy as much as we did!
Hace 20 años, el 9 de marzo de 2001, Northlands Nordelta abrió sus puertas y expandió su Comunidad para recibir a nuevas Familias y Miembros de Staff. Es gracias a su trabajo, devoción, y visión que hoy festejamos 20 años más de excelencia, servicio, y amistad.
Los alumnos hoy fueron recibidos en la sede del Colegio con música, artistas de circo, y cookies deliciosas. Todos se reunieron para ver un video sobre el pasado, el presente, y el futuro de Northlands Nordelta y conmemorar juntos a quienes empezaron esta sede hace 20 años y quienes forman parte de su crecimiento. Esperamos que lo disfruten tanto como nosotros!
Celebrating 20 Years of Northlands Nordelta