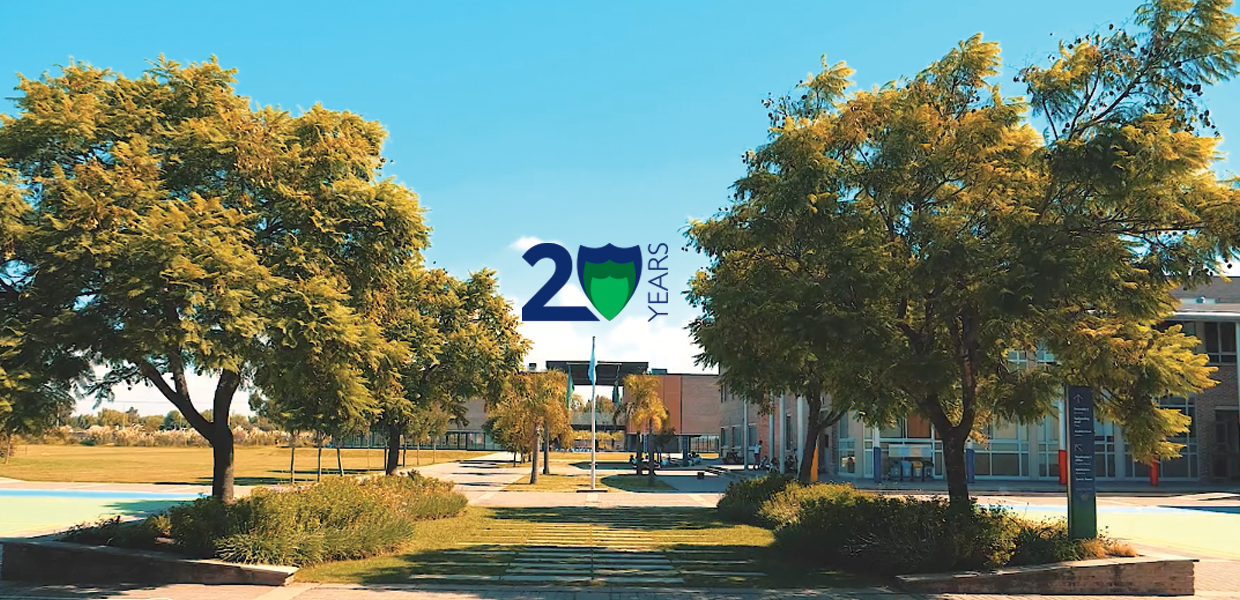 Happy 20th Birthday Northlands Nordelta!
Nordelta – 2021 // Nordelta – 2021
20 years ago, on March 9th, 2001, Northlands Nordelta opened its doors and expanded its Community to welcome new Families and Staff members. Thanks to their hard work, devotion, and vision, we now have yet another 20 years of excellence, friendship, and service to celebrate.
We share the videos to watch a piece of the past, present, and future of Northlands Nordelta. These videos are to honour those who started this School site 20 years ago, and to all those that have continued to partake in its growth. We hope you enjoy as much as we did!
Hace 20 años, el 9 de marzo de 2001, Northlands Nordelta abrió sus puertas y expandió su Comunidad para recibir a nuevas Familias y Miembros de Staff. Es gracias a su trabajo, devoción, y visión que hoy festejamos 20 años más de excelencia, servicio, y amistad.
Compartimos una serie de videos sobre el pasado, el presente, y el futuro de Northlands Nordelta para conmemorar juntos a quienes empezaron esta sede hace 20 años y quienes forman parte de su crecimiento. Esperamos que lo disfruten tanto como nosotros!
Thanks to the commitment and passion of devoted Parents, Students, and Staff, we celebrate 20 years of continued excellence, friendship, and service.
Susan Magenta, Head of Nordelta 2003-2008 shares with us a tiny glimpse of her story and how she witnessed its amazing progress.
Martin Kaucher ON 2014 tells us his story at the school and how his passion for music and arts, initiated at Northlands, took flight.
María Julia Romano ON 1981 and current educational psychologist, tells us about her trajectory at Nordelta and how they managed to create the Northlands spirit!
Ale Batu, Head of Kinder Nordelta invites us to get a closer look of this magical kindergarten.
Juana Castronuovo, Y12 student shares with us her love for Northlands and how the School has prepared her to face the challenges of the future world.
The Villaverde Family shares the experience of being members of NORTHLANDS' community and their thoughts about the School's motto: Friendship & Service
Vero Leonardi, Head of Primary Nordelta, shares her experience at NORTHLANDS and tells us how Nordelta grew as such a special School.