Innovation, tradition and evolution are three words that define the spirit of the new Design & Technology programme (D&T). Design represents the opportunity of acquiring knowledge, understanding and problem-solving skills that are crucial for the transformation of our society. Technology is the definition of our digital-real world where activities such as learning are constantly changed. 
Our objective is to build a culture of innovation through the implementation of different techno-educational programmes for the entire community. In order to achieve that, after successfully implementing D-Learning 1:1 programme, we created a master plan that is being carried out nowadays throughout the entire school: 
A well balanced standard based curriculum combining skills, concepts and practices

Courses guided by IT Concepts like "Smart Cities", "Smart Spaces" or "Augmented Storytelling"

Intensive use of computational resources such as coding, robotics, IA, and more.

Active learning spaces: hybrid classrooms, makerspaces, radio production and more. 

An all-school Tech Referents Programme: seeks to empower "techies" teachers and students to collaborate with the whole community. 

A new IB course, called ITGS, that thinks about the technologies of information within a globalised world.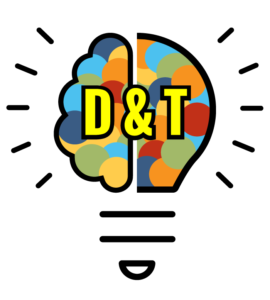 "…so the model that says learn while you're at school, while you're young, the skills that you will apply during your lifetime is no longer tenable. Those skills will be obsolete by the time you get into the workplace and need them, except for one skill: the skill of being able to learn. It is the skill of being able to make the right response to situations that are outside the scope of what you were taught in school."

(

Child Power: Keys to the New Learning of the Digital Century.

, Papert, 1998)
Design & Technology programme (D&T)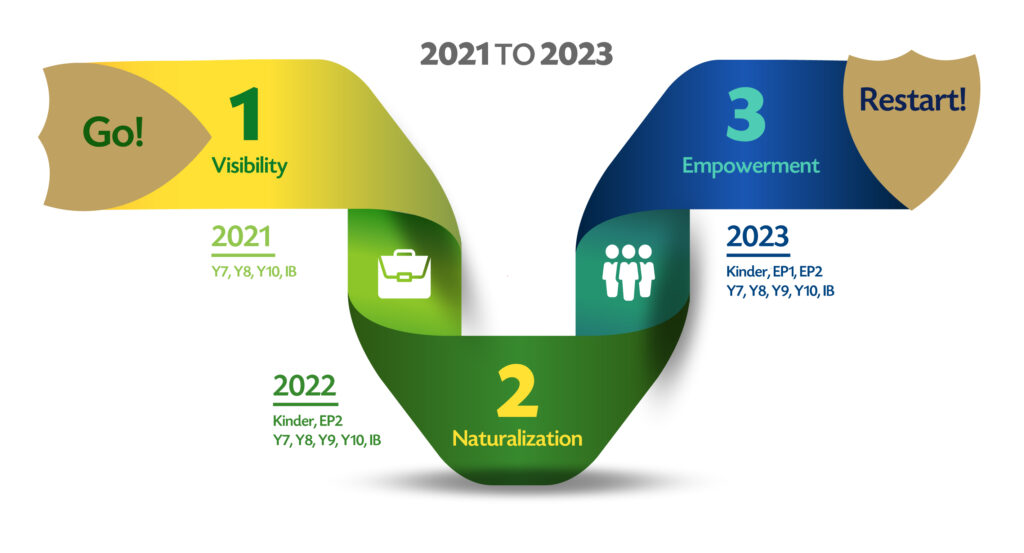 • 2021
•
Visibility and immersion of/in the culture of innovation
Benefits for students:
One vision, one programme

New open meaningful spaces (Makerspaces)

New D&T courses for Secondary

New IB course (ITGS)
• 2022
•
Naturalisation of the culture of innovation
Benefits for students:
More stakeholders

New courses for Primary and Kinder

Engage community in local tournaments

Expanded learning spaces
• 2023 •
Empowerment of the culture of innovation
Benefits for students:
A full continuous skill-based curriculum from Kinder to Y12

State of the art practices