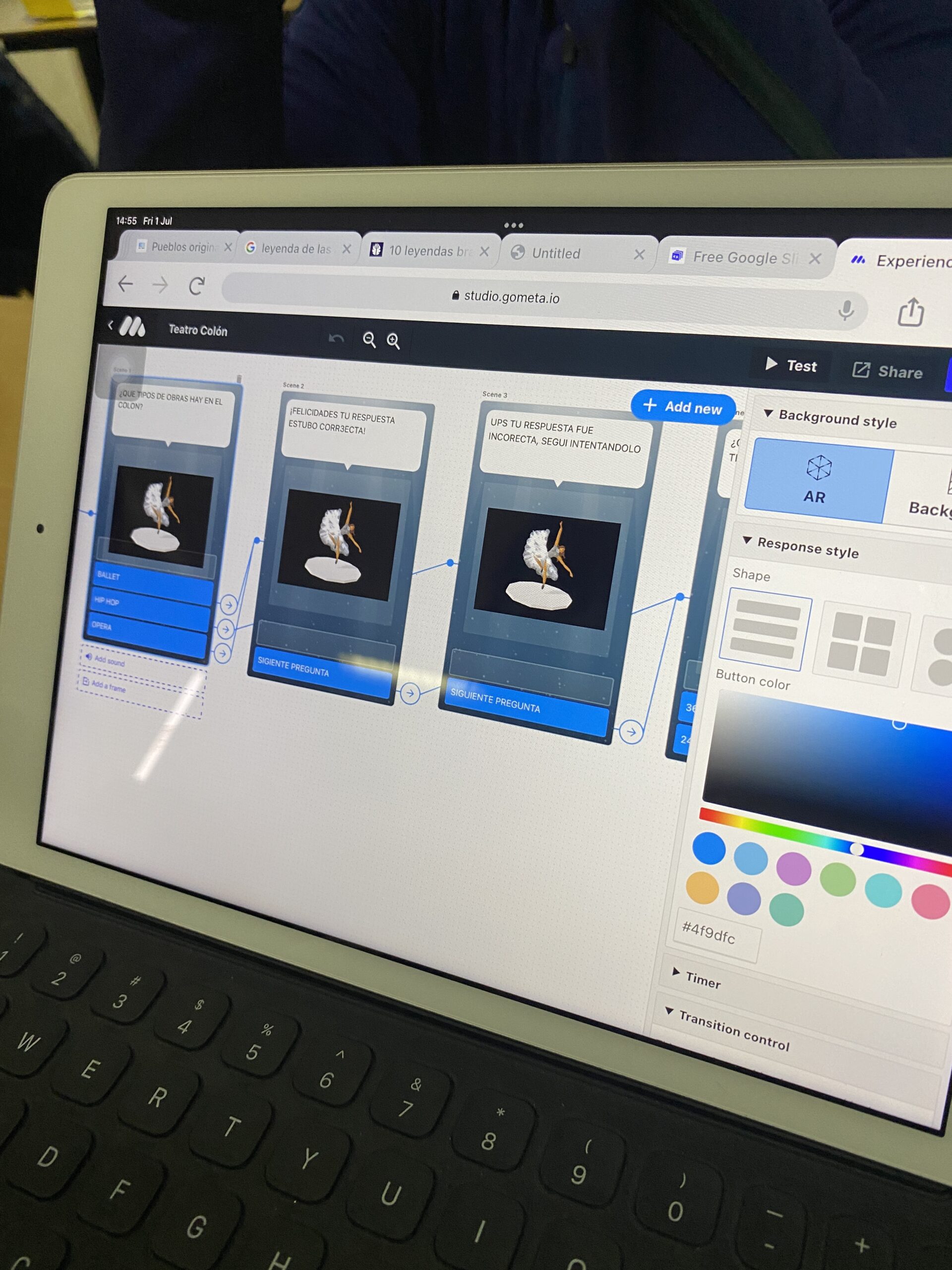 Augmented Reality at Northlands!
¡Realidad aumentada en Northlands!
Olivos Secondary- Y7
Year 7 students designed and created different Augmented Reality experiences in order to improve a space within a city or within our own School. Some chose the Teatro Colón, MALBA Museum, MOMA, Shoppings, and of course, our own School.
In the first phase of the activity, the groups had to choose the theme of their experience and search for information to be able to develop it.
In the weeks that followed, they dove into creating this experience through the studio.gometa.io.
We invite you to download the "Metaverse" app from your cell phones to be able to scan the QR codes in this Padlet and access these Augmented Reality experiences
Los alumnos de Año 7 diseñaron y crearon diferentes experiencias de Realidad Aumentada con el fin de mejorar un espacio dentro de una ciudad o de nuestro propio Colegio. Algunos eligieron el Teatro Colón, Museo MALBA, MOMA, Shoppings, y el Colegio.
En la primera fase de la actividad, los grupos tuvieron que elegir la temática de su experiencia y buscar información para poder desarrollarla.

En las semanas siguientes, se sumergieron en la creación de esta experiencia a través del sitio studio.gometa.io. 
Los invitamos a descargarse la app "Metaverse" desde sus celulares para poder escanear los códigos QR en nuestro Padlet y acceder a estas experiencias de Realidad Aumentada.