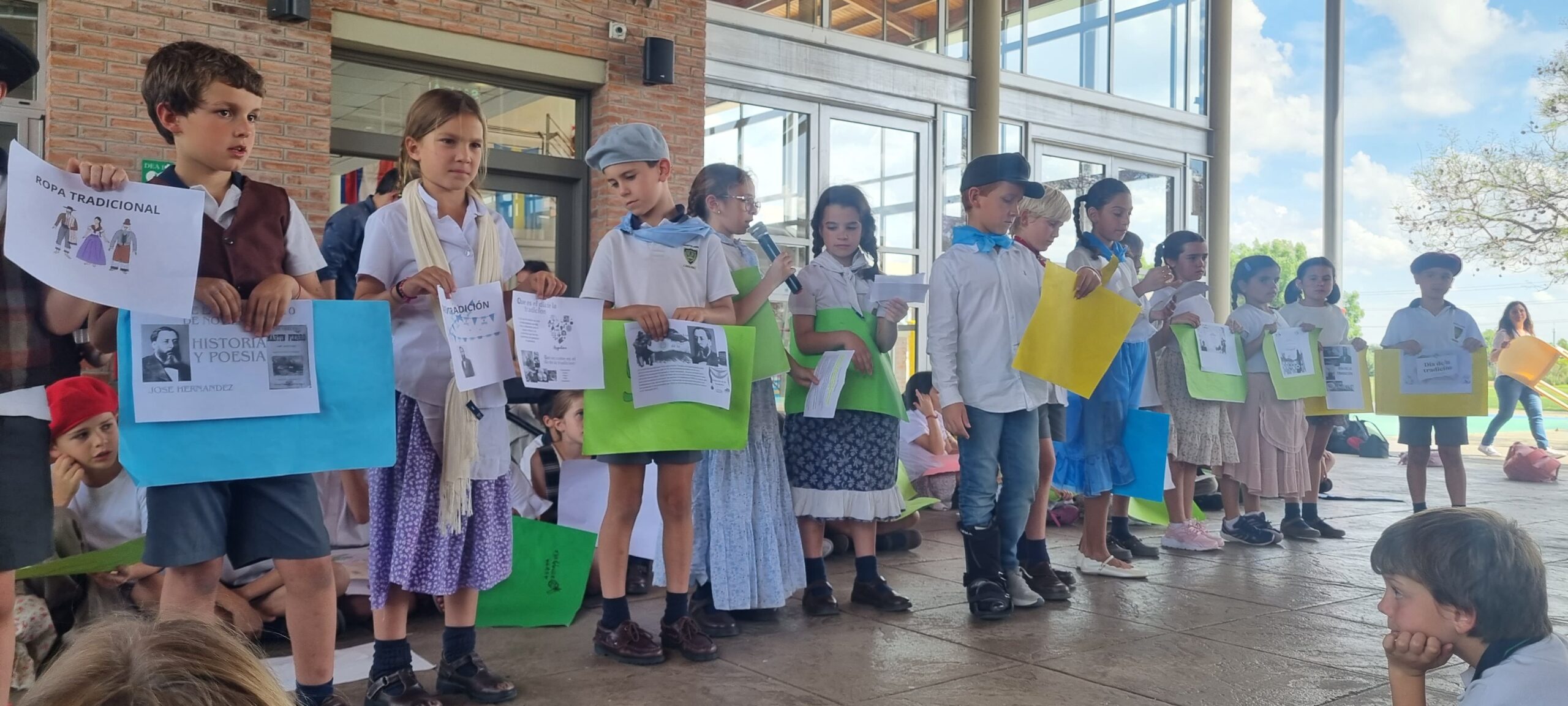 Tradition Day
To celebrate Tradition Day, in the music lessons of EP1 and EP2, we explored various songs from Argentine folklore. We delved into their rhythms, melodies, typical instruments, dances and even learned a bit of "Guarani" to better understand the lyrics of a chamamé. In Art we generated images inspired by one of the songs and illustrated different scenes of one of them using collage techniques with painted papers, as well as water colours and coloured pencils.
Year 3 & 4 sang together the "chamamé", "El Mamboretá", incorporating their artistic productions. Year 2 & 5 performed a "carnavalito", "El Humahuaqueño", with the use of metallophones and body percussion. Congratulations on this beautiful work!
Para festejar el día de la tradición, en las clases de música de EP1 y EP2 trabajamos diferentes canciones del folklore argentino. Vimos sus ritmos, melodías, instrumentos típicos, bailes y hasta aprendimos un poco de guaraní para entender la letra de un chamamé. Desde el espacio de Arte también abordamos la temática, produciendo imágenes inspiradas en una de las canciones e ilustrando las diferentes escenas de una de ellas, utilizando tanto la técnica de collage con papeles pintados, como acuarela y lápices de colores. 
Year 3 & 4 cantaron juntos el chamamé "El Mamboretá" con la intervención de sus producciones artísticas.  
Year 2 & 5 interpretaron un carnavalito "El Humahuaqueño" con ejecución de metalofones y percusión corporal.
¡Felicitaciones por este hermoso trabajo!
Laura Prieto, Paula Taboadela, Ana Mato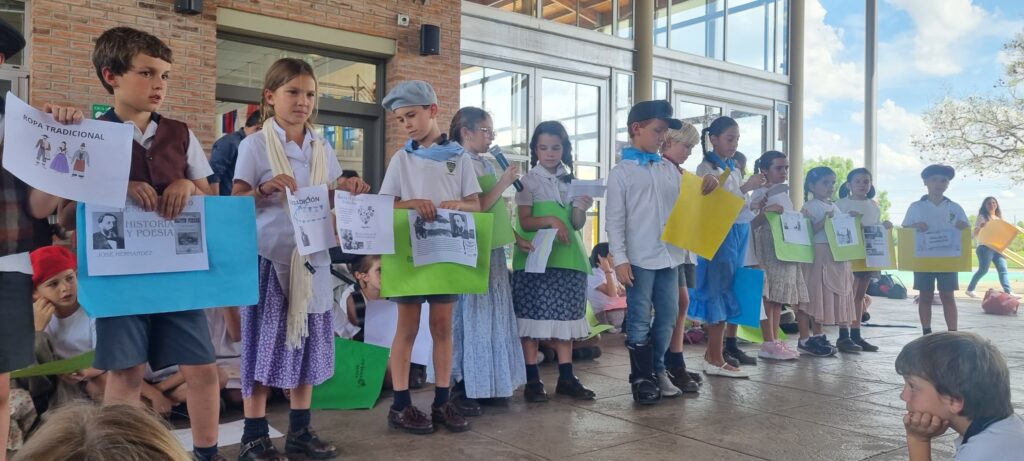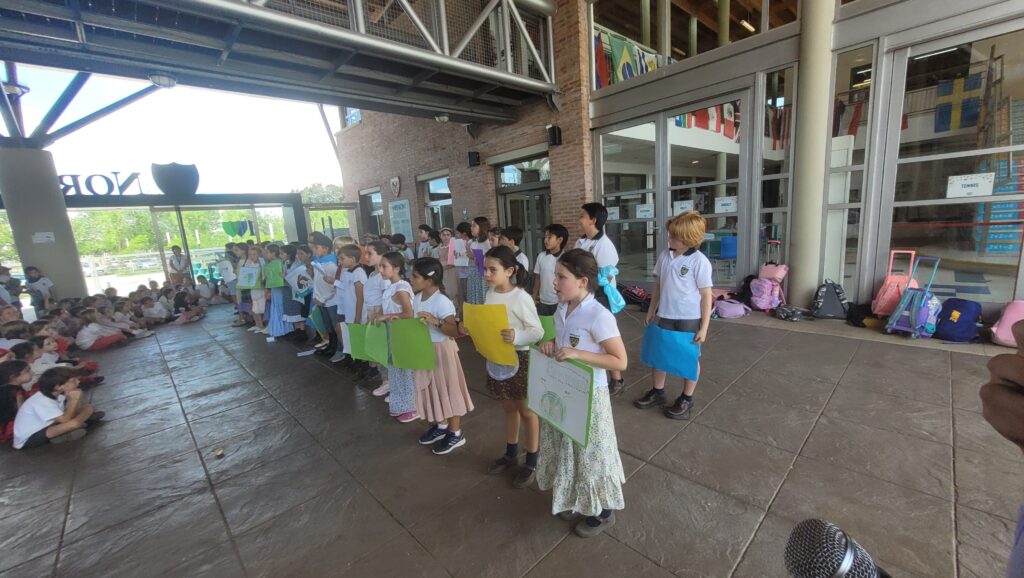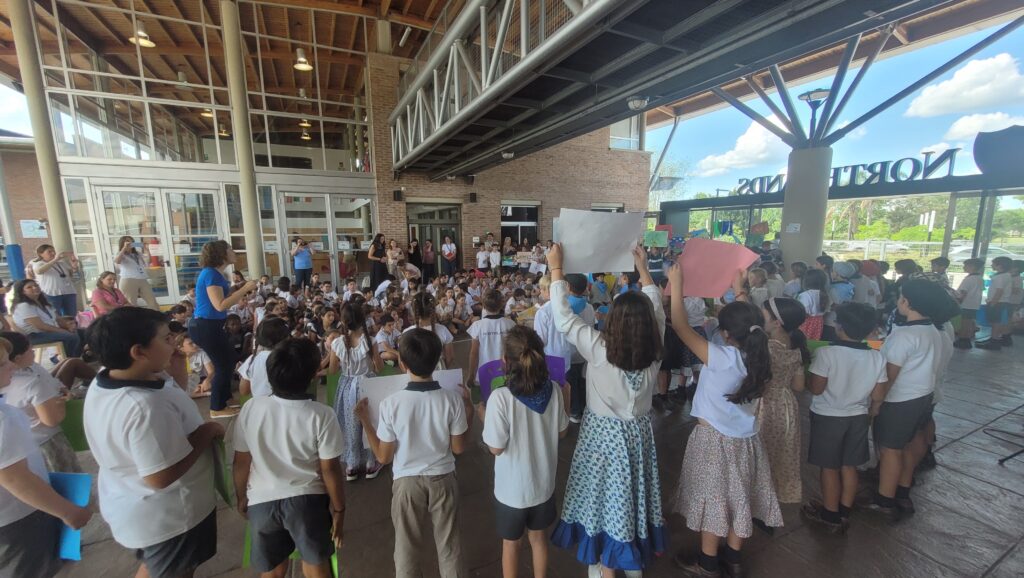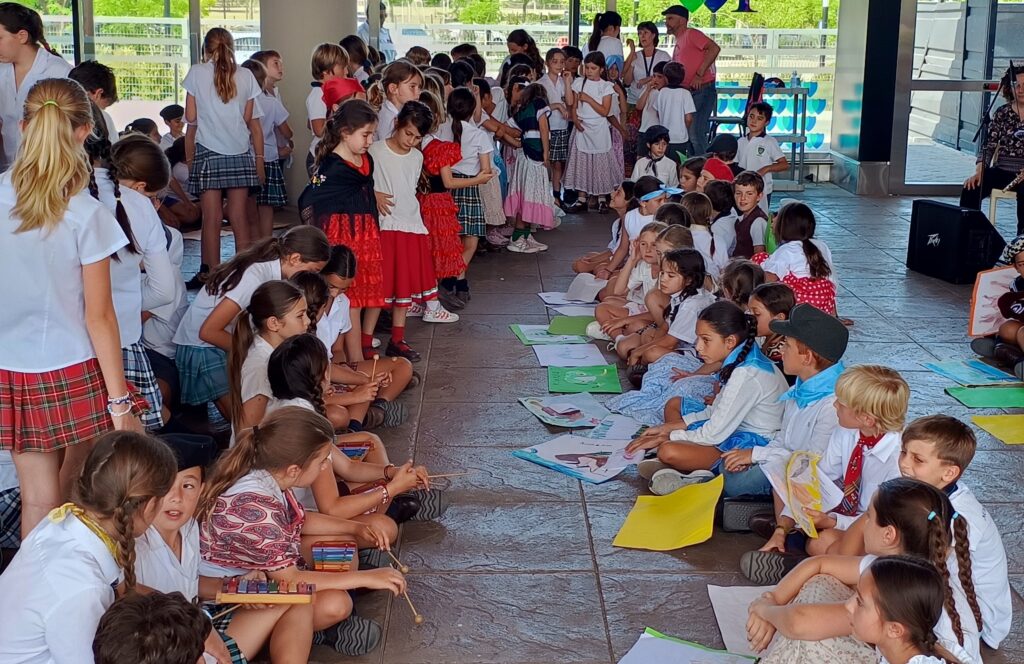 On Friday, 10/11, we celebrated Tradition Day. Our students were able to come to school wearing traditional clothes and enjoyed sharing what unites and identifies us. Our international students also showcased the typical attire of their countries.
We had an assembly where we welcomed Lucas Pearson, Lula and Bauti's dad, who, along with the kids and their friend Facundo, performed various zambas and chamamés that everyone could enjoy.
Thank you very much, Pearson family, for your music!
Furthermore, our Y1 gauchos and paisanas visited K5 to share traditional activities. What a lovely morning!
El viernes 10/11 celebramos el día de la tradición. Nuestros alumnos pudieron venir al colegio con ropas típicas y disfrutar de compartir aquello que nos une e identifica. Nuestros alumnos internacionales también lucieron las vestimentas típicas de sus países.
Compartimos una assembly en la que recibimos a Lucas Pearson, papá de Lula y Bauti, quien junto a los chicos y su amigo Facundo, interpretaron distintas zambas y chamamés que todos pudimos disfrutar. 
¡Muchas gracias, familia Pearson, por su música! 
Además, nuestros gauchos y paisanas de Y1 fueron de visita a K5, a compartir propuestas tradicionales. ¡Qué linda mañana compartida!