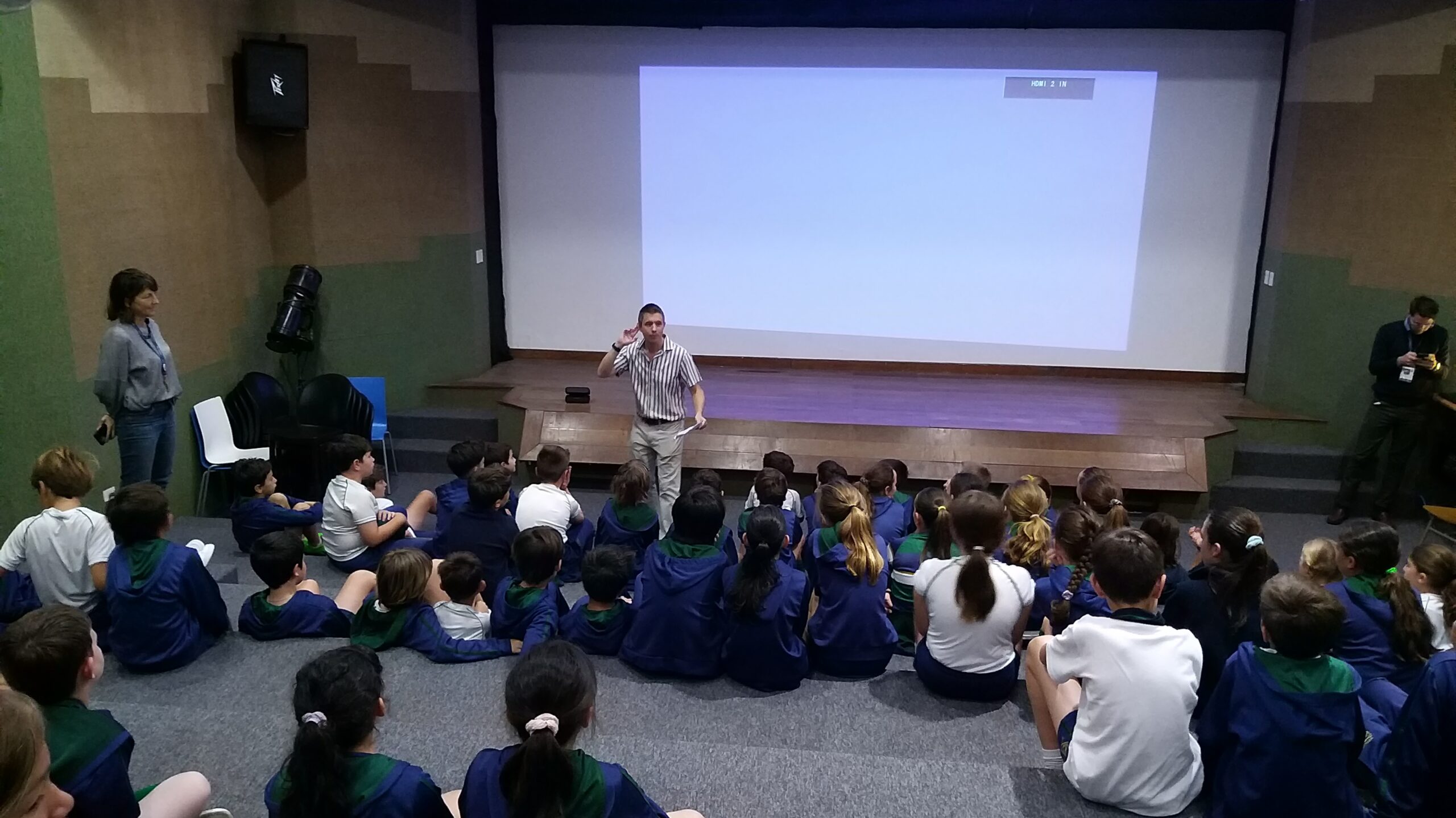 Sharing activities with families
Based on the inquiry on Aztecs civilisations we invited Stephen Melton, Theo's father and the Secondary History Teacher at Northlands to share a Legend called " How Music Came to the World" with Y4 students. 
They were thrilled and enthusiastic about the performance! Thank you Stephen Melton!
En el marco de la indagación sobre la civilización Azteca, invitamos a Stephen Melton, padre de Theo y profesor de Historia del nivel Secundario, a compartir con los chicos de Y4 una leyenda llamada "¿Cómo llegó la música al mundo?".
Estuvieron encantados y llenos de entusiasmo durante la presentación. ¡Gracias Stephen Melton!