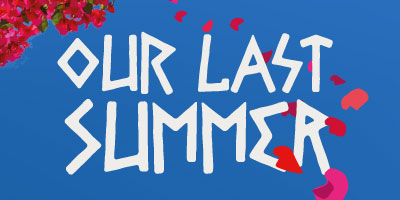 "Our Last Summer" 2023 Olivos Secondary Musical
"Our Last Summer" Musical Olivos Secundaria 2023
Olivos Secondary
"Our last Summer" 2023 Olivos Secondary Musical, left a vibrant audience buzzing with excitement after enjoying the sensational performance by our talented super troupers!
This high-spirited musical delivered an unforgettable experience from beginning to end, featuring much-loved ABBA anthems, captivating dance routines, and a heart-warming plot.
The talented cast of 120 students, under the expert guidance of their director, Federico Herrera, were the absolute highlight of the show
Well done to all the students and staff involved in this remarkable production! Bravo!!
"Our Last Summer" Musical de Olivos Secundaria 2023, dejó una audiencia vibrando de emociones después de disfrutar de la sensacional actuación de nuestros talentosos artistas!
Este animado musical brindó una experiencia inolvidable de principio a fin, con los muy queridos himnos de ABBA, rutinas de baile cautivadoras y una trama conmovedora.
El talentoso elenco de 120 alumnos, bajo la dirección experta de su director, Federico Herrera, fueron lo mas destacado del espectáculo.
¡Felicitaciones a todos los alumnos y todos aquellos involucrados en esta extraordinaria producción! ¡¡Bravo!!