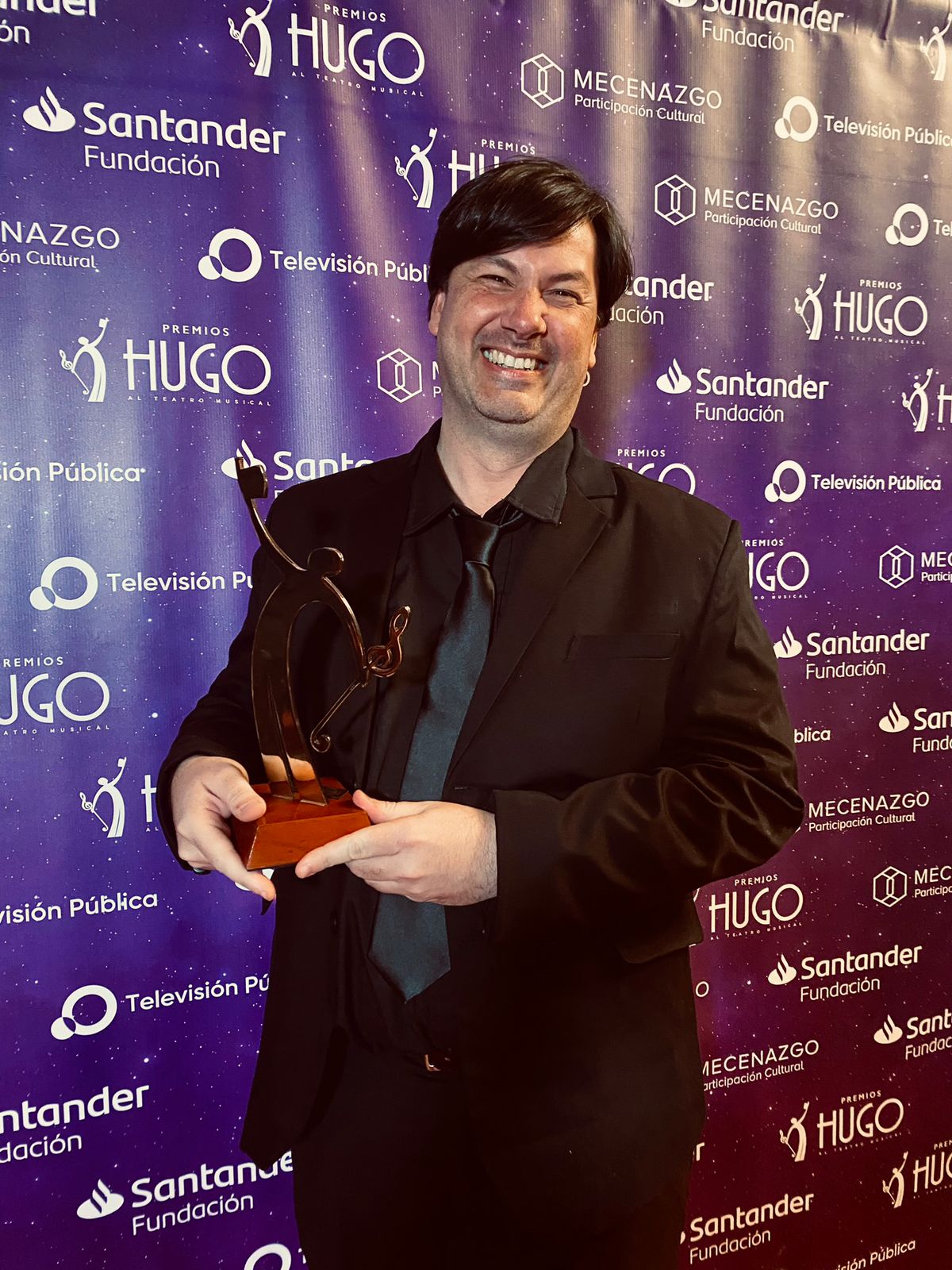 Important Recognition for our Head of Wellbeing
Santiago Tiscornia, our Head of Wellbeing, really knows what to do to reach his own personal WELLBEING.   Santiago is a talented baritone opera singer specialised in Baroque Opera.  Last month, his performance in "Este no es un cuento silvestre " won him a Premio Hugo for the Best Musical in the Children's Category.
How beautiful and inspiring to have more than one passion in life that you can carry out with such high standards. He will once again be performing Este no es un cuento Silvestre to several sold out shows during the end of November and early December at none other than the Centro Experimental del Teatro Colón.
Join us in congratulating him on such an important recognition and please, please, please help us convince him to sing for us one day here at Northlands!!
Well done Santi!!!
Santiago Tiscornia, nuestro Jefe de Bienestar Estudiantil, realmente sabe cómo alcanzar su propio BIENESTAR personal. Santiago es un talentoso barítono especializado en ópera barroca. El mes pasado, su actuación en "Este no es un cuento silvestre" le valió un Premio Hugo al Mejor Musical en la categoría Infantil / Juvenil.
Que bello e inspirador es tener más de una pasión en la vida que se pueda llevar a cabo con tan altos estándares. Una vez más, estará actuando en "Este no es un cuento silvestre" en varias funciones con entradas agotadas a finales de noviembre y principios de diciembre en el Centro Experimental del Teatro Colón, ni más ni menos.
Los invitamos a felicitarlo por tan importante reconocimiento y les pedimos POR FAVOR que nos ayuden a convencerlo de que cante para nosotros algún día aquí en Northlands!
¡Así se hace Santi!