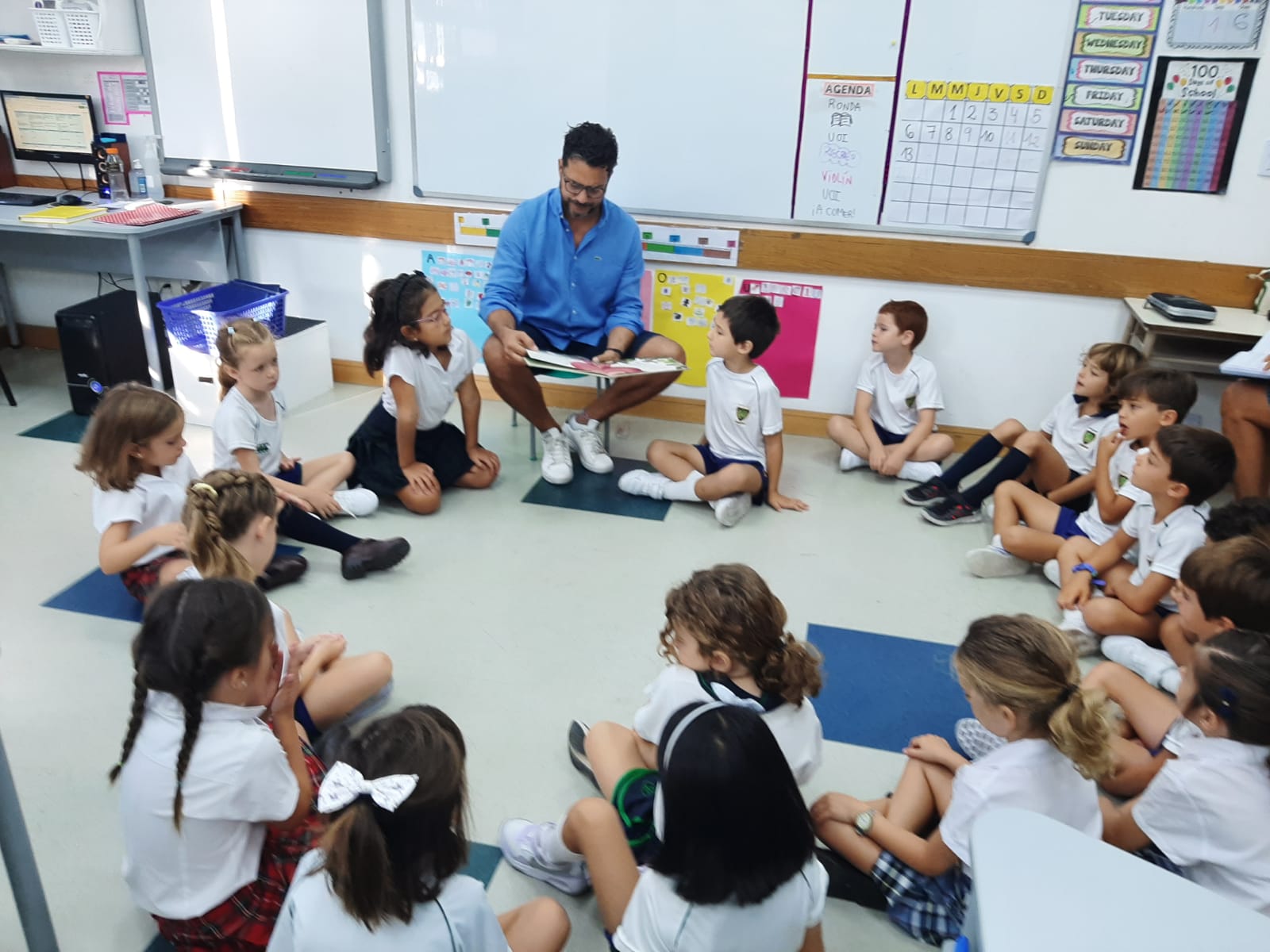 Families Reading at School Project
Familias comparten lecturas con los alumnos
Olivos Primary – Y1
Building community! Yesterday we enthusiastically received Mr. Furlan, who came to share the story "Sapo de otro pozo" with Y1 students.
Sharing reading with children at school strengthens curiosity and active listening. It also fosters affection and care, and helps children become fond readers.
We continue to promote the love for reading! Thank you families for your participation!
Como parte de las propuestas de participación de las familias, en el día de ayer, recibimos con mucho entusiasmo al Sr. Furlan, que vino a compartir con los chicos de Y1 el cuento "Sapo de otro pozo". 
Dedicar tiempo a la lectura compartida con los niños en el ámbito escolar fortalece la curiosidad, la escucha activa, le imprime sentido y afecto, y colabora en la construcción de los niños como lectores. 

¡Seguimos promoviendo el amor por la lectura! ¡Gracias a las familias que ya empezaron a visitarnos!