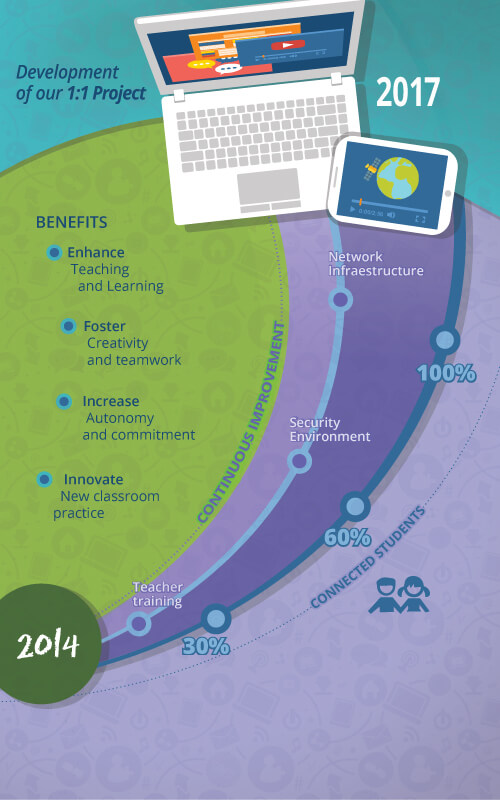 We implement a1:1 model from Year 2 to Year12 in which students use their own devices to work in the classroom.
iPads from Year 2 to Year 9 and notebooks from Year 10 to Year 12. All the teachers have their personal device too, making the learning of the students much more effective.
From Kinder 3 to Year 1 students work in Centres, 8 iPads per classroom are used at times and situations determined by the teacher.
Each proposal is adapted to the age of the children always with the aim of improving the way in which students learn, making responsible use of digital technologies and ensuring a better preparation for the society of this Century. Teachers are trained in the use of new technologies and have constant advice from the Digital Facilitators' team
COMMITMENT to develop a digital learner who is aware and willing to responsibly face the challenges of global citizenship
Related Galleries / Galerías Relacionadas