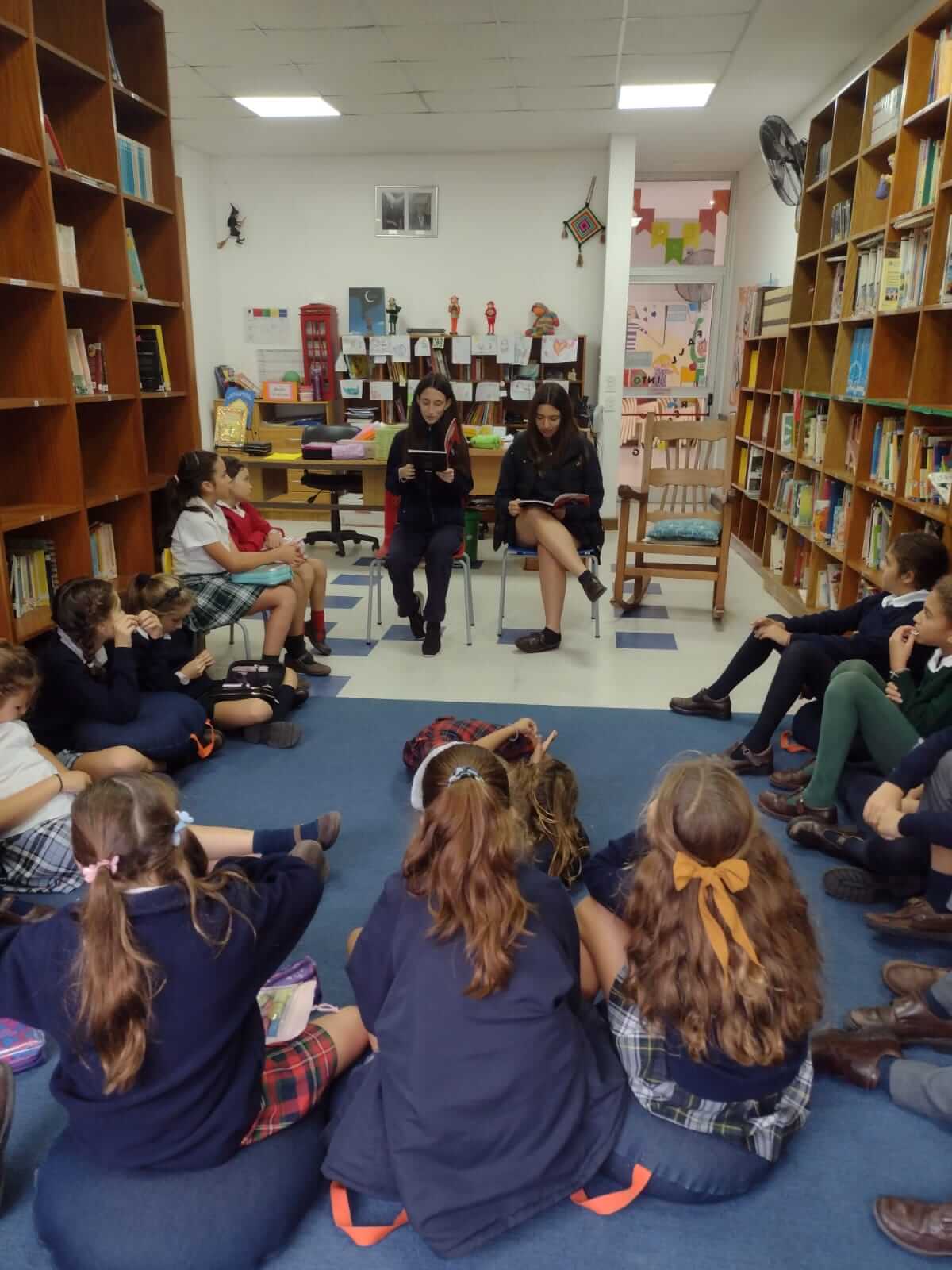 CAS Project
Proyecto CAS
Nordelta Secondary
The CAS Personal Project is an experience that comes up from the initiative of each student. It is a requirement to obtain the IB diploma.
In the case of Ana and Lola, the idea was to encourage children's love for reading through activities at the library:
"This activity will allow us to develop skills and learn very valuable things, for example, how to work and teach the little ones, in a fun way so that the children feel encouraged by reading. Also, it will be a challenge since it is our first time working with younger children and it can be a bit difficult for us to put ourselves in a teacher's role, and learn to communicate clearly and make them feel comfortable. We are also going to develop our creativity so that the children have fun and see reading as something good. On the other hand, group work is also carried out in this project, which is very useful to feel more confident and comfortable when talking with the children and because it will be easier to plan activities. I hope the project goes well and we promote reading as something good and fun"
El Proyecto Personal CAS es una experiencia que surge de la iniciativa de cada alumno. Es un requisito para la obtención del diploma IB.
En el caso de Ana y Lola, la idea fue incentivar a partir de actividades en biblioteca , el gusto de los chicos por la lectura:
"Esta actividad nos va a permitir desarrollar habilidades y aprender cosas muy valiosas, por ejemplo, como trabajar y enseñarles a los más chiquitos, de una manera divertida para que los chicos se sientan incentivados por la lectura. También, va a ser un desafío ya que es nuestra primera vez trabajando con mas chiquitos y nos puede resultar un poco difícil ponernos en un rol de maestros, y aprender a comunicarnos de una manera clara y hacerlos sentir cómodos.  Además vamos a desarrollar nuestra creatividad para que los chicos se diviertan y vean a la lectura como algo bueno. Por otro lado, en este proyecto también se lleva a cabo el trabajo en grupo, lo cual es muy útil para sentirnos más en confianza y más cómodas a la hora de hablar con los chicos y porque así va a ser más fácil planear actividades. Espero que el proyecto salga bien y promovamos la lectura como algo bueno y divertido."