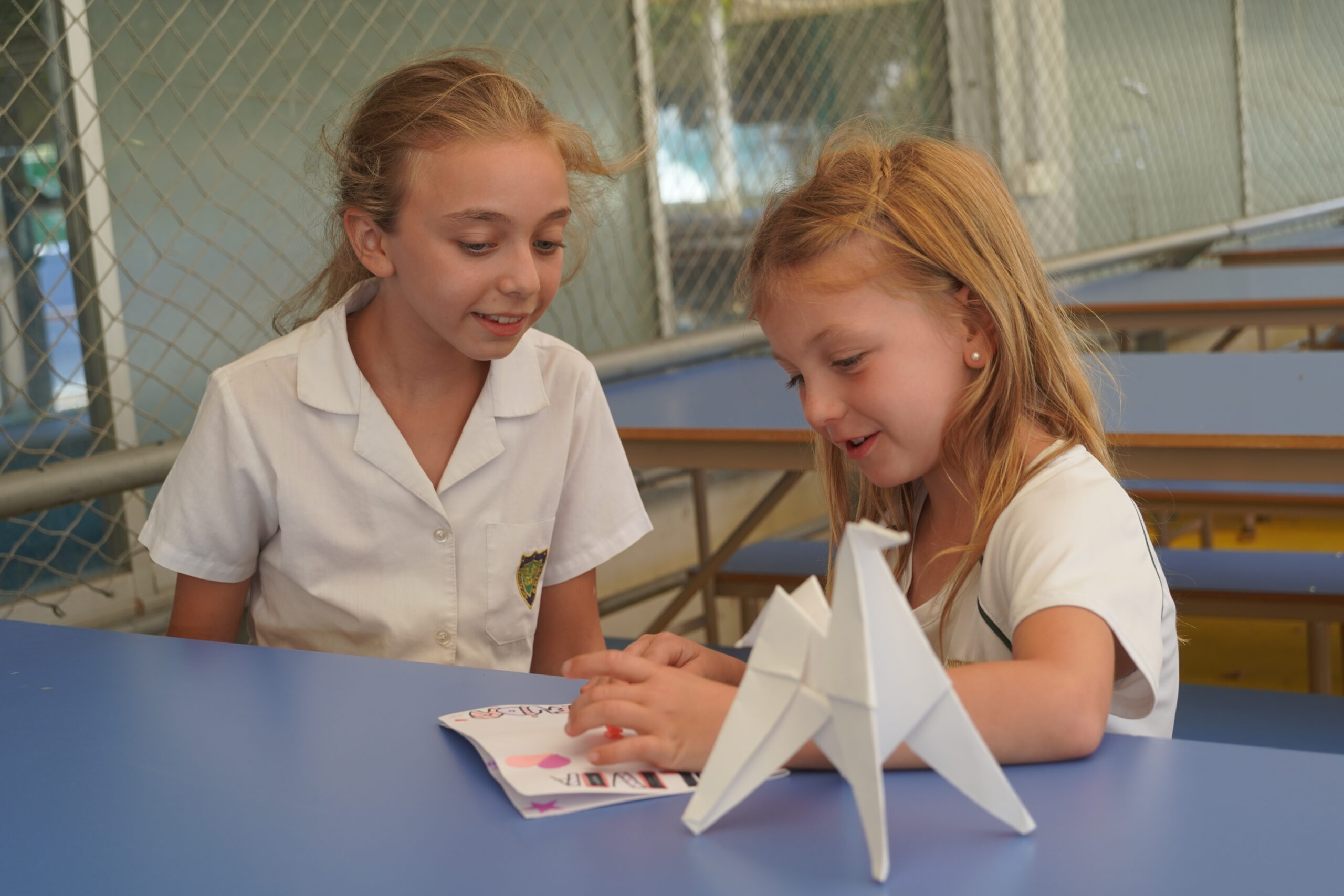 BIG BROTHERS AND SISTERS 2023
BIG BROTHERS AND SISTERS 2023
Olivos Primary – Y1 & Y6
Within the framework of the Personal and Social Development Programme of the school, every year we implement a mentoring programme from Y6 students to Y1 students with the aim of strengthening the bonds between our students.
Last Friday, each Y1 student met his BIG BROTHER or SISTER for the first time.
Y6 students prepared lovely cards and brought a photo of themselves when they were 6 years old. They shared their personal experiences as first year students and found similarities and differences between them. They were all very excited to meet!
Dentro del marco del Programa de Desarrollo Personal y Social que sostiene el colegio, todos los años implementamos un programa de padrinazgo de los alumnos de Y6 a los alumnos de Y1 con el fin de fortalecer los vínculos entre ellos.
El viernes pasado, cada alumno de primer año conoció su BIG BROTHER o BIG SISTER. Los alumnos de sexto año prepararon con mucho cariño unas tarjetas personalizadas y trajeron fotos de cuando tenían seis años para compartir sus similitudes y diferencias. 
¡Estaban todos muy contentos de conocerse!