Introduction to Admissions
Admissions
One of the hardest and most important decisions that a parent has to make is to choose the adequate school for his/her children. NORTHLANDS believes that each new student entering our School represents a mutual long-term commitment between the institution, the student and the family. This is a demanding relation for each party and should provide lifelong benefits, both for our students and their families.

We trust that through our admission process the applicant families as well as the School may determine if NORTHLANDS is the adequate School for the applicant.

Schedule of Admissions
Applications for admission at NORTHLANDS will be accepted as from the month of March for the following school year.
· Suggested date for Kindergarten and Y1: Monday 5 July, 2021
· Suggested date for Y2 through Y6 Primary: Monday 26 July, 2021
· Suggested date for Secondary: Monday 26 July, 2021

Priority in the Admission
Priority in the admission to School is granted, if and when vacancies are available and the applicants pass the admission process, to:
1. The children of School families
2. The children of Old Northlanders

Admission Process
In order to start the Admission Process please complete the Admission Form.

International Families
The academic year starts in February (approximately 15-20 February)
Winter holidays: three weeks in July
Second term starts in August
For the registration of new international students, the following documents are required:
1. Original Passport of the student

2. Original birth certificate If it is not in Spanish it should be translated

3. Original certificate of previous studies. In case of students coming from abroad they should present a certificate extended by the authorities of the previous school, bearing school logo, in which they indicate the last year attended and passed by the student with seal and signature of the authorities. The original or legalized copy should be accompanied by its Spanish translation in case the document is in another language.
This certificate should be legalized by:
a. the educational authorities of the country in which the courses were taken,
b. Argentine Consul of the place where the certificate was extended,
c. In Argentina: Ministry of Foreign Affairs (except in those cases where there is the Hague Apostille)

4. Vaccination certificates
An argentine doctor is required to certify that your child/children is/are fit for competitive sports.

Admissions Officers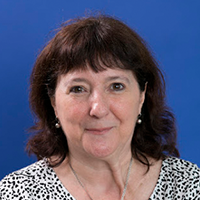 Viviana Canessa
Admissions - Olivos
vcanessa@northlands.edu.ar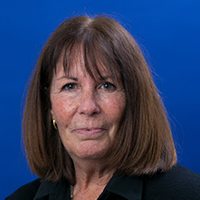 Ana Orlando
Admissions - Nordelta
aorlando@northlands.edu.ar
Nordelta Site
Address: Av. De Los Colegios 680, Nordelta (B1670NNN)
Buenos Aires, Argentina.
Phone: (54 11) 4871-2668 / 69 Fax: (54 11) 4871-2667
Olivos Site
Address: Roma 1248, Olivos (B1636CYT)
Buenos Aires, Argentina.
Phone: (54 11) 4711-8400 Fax: (54 11) 4711-8401