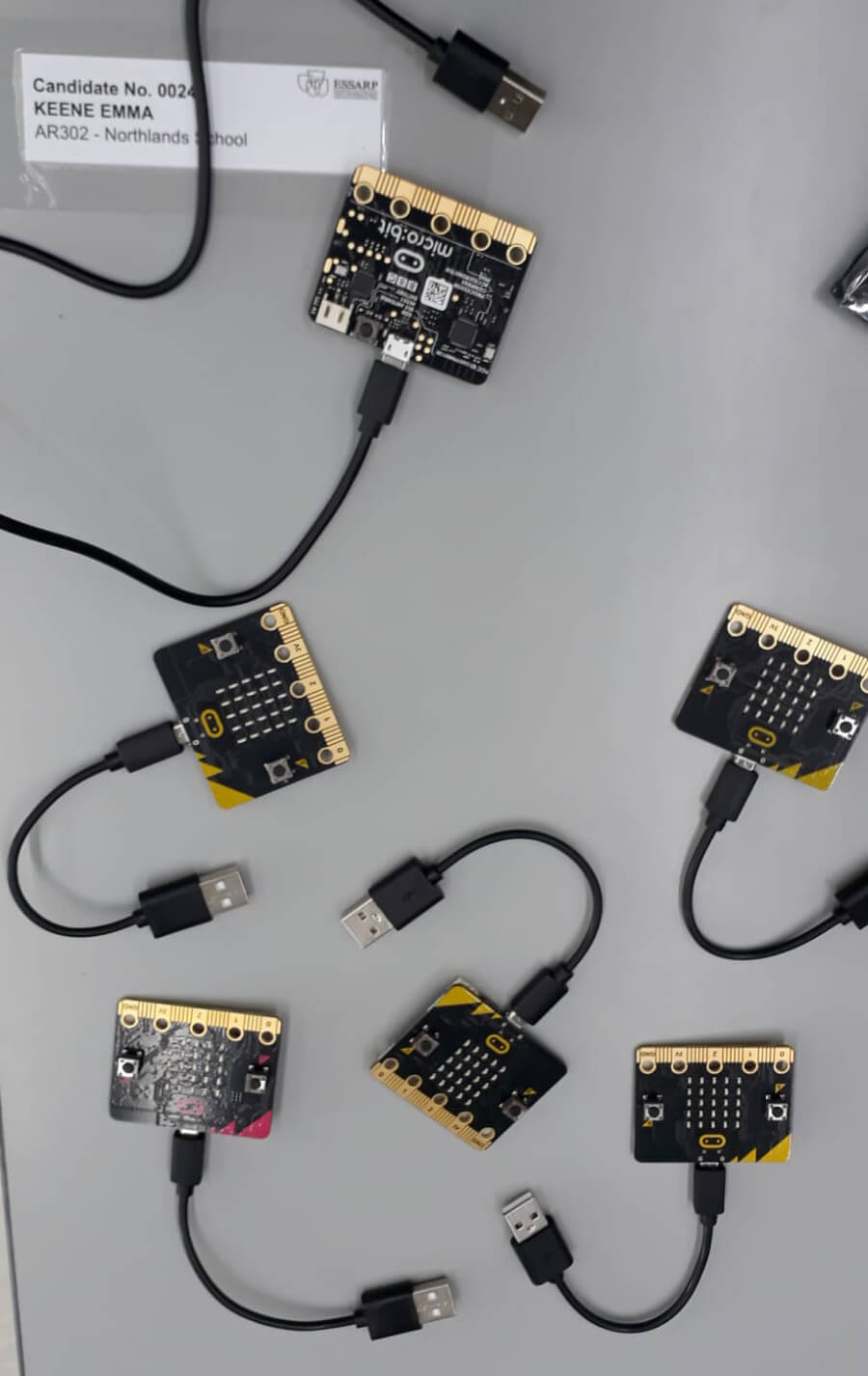 Y10 Data Science
Data Science Y10
Olivos Secondary – September 2021 // Secundaria Olivos – Septiembre 2021
Micro bit and Data Science in the classroom; a tool to find answers to global problems from our school.
Based on research, analysis and scientific documentation on what a "safe space" should be like, Y10 students perform data analysis to solve different problems such as the COVID19 phenomenon. The objective is to present an intelligent solution on the use of spaces in response to certain challenges and health and environmental problems. For testing and data collection, students use MICROBIT cards (designed by the BBC and implemented in many schools around the world), which have specific sensors to measure space conditions, such as temperature, humidity, level of carbon dioxide, luminosity, among others.
This project, in addition to involving students in handling specific data analysis tools and sensor programming, engages them in the search for answers on problems of global importance.
Micro bit y Data Science en el aula; una herramienta para buscar respuesta a problemas globales desde nuestra escuela.
En base a investigación, análisis y documentación científica sobre cómo debe ser un "espacio seguro", los estudiantes de Y10 realizan análisis de datos para dar solución  ante diferentes problemáticas como el fenómeno del COVID19. El objetivo es presentar un solución inteligente sobre el uso de los espacios en respuesta a determinados desafíos y problemáticas sanitarias y ambientales. Para el testeo y toma de datos, los estudiantes usan las tarjetas de MICROBIT (diseñadas por la BBC e implementadas en muchas escuelas del mundo), que poseen sensores específicos para medir condiciones de los espacios, como la temperatura, la humedad, el nivel de dióxido de carbono, la luminosidad, entre otros.
Este proyecto, además de involucrar a los estudiantes en el manejo de herramientas específicas de análisis de datos y programación de los sensores, los compromete en la búsqueda de respuestas sobre problemas de importancia global.