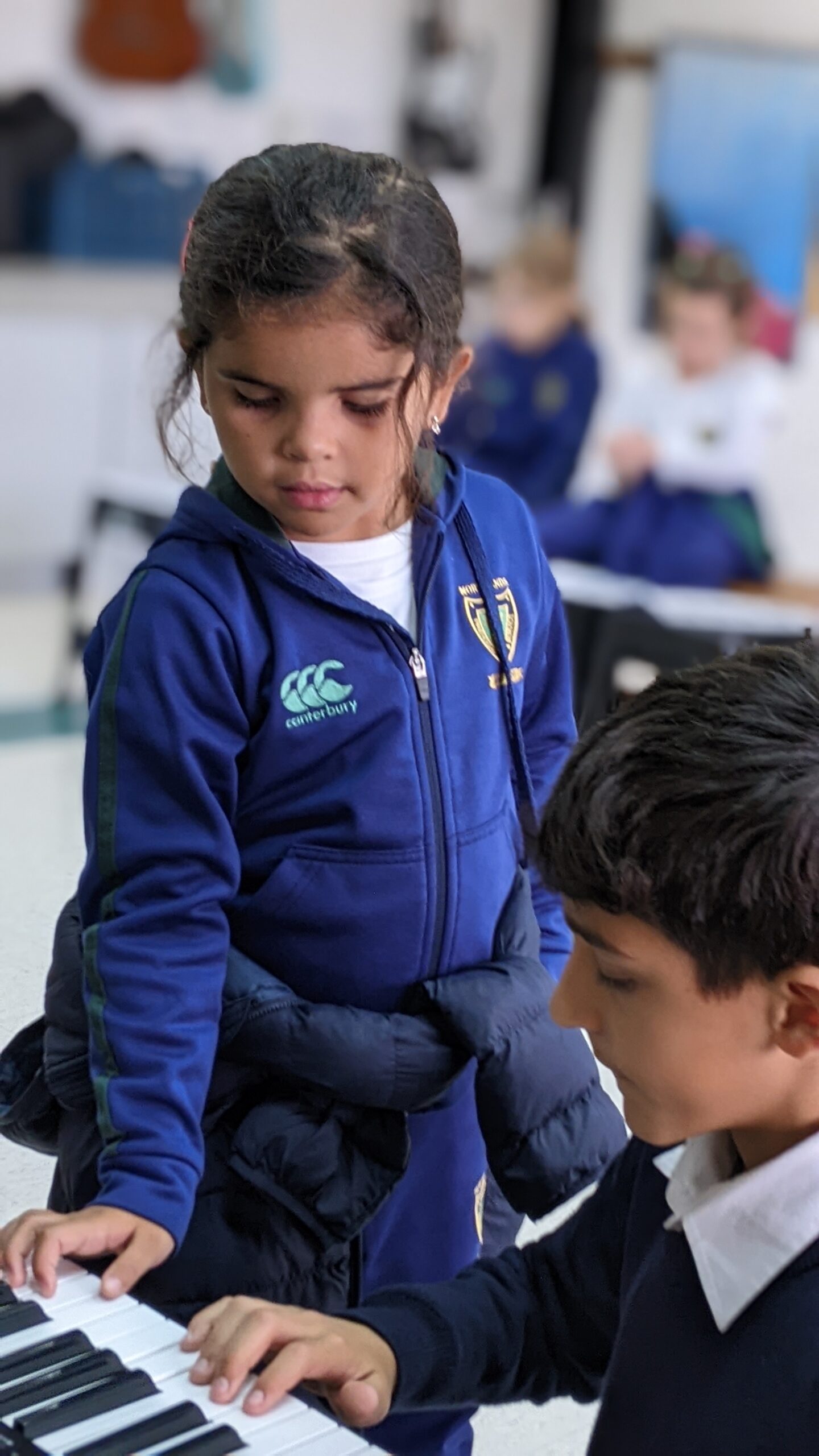 NEN KIDS (Northlanders educating Northlanders)
NEN KIDS (Northlanders educating Northlanders)
Nordelta Primary 
With the objective of empowering our students and further developing their agency, on 4 July we held a mixed- age groups activity we have called "NEN KIDS", Northlanders educating Northlanders.
On this occasion, the workshops were organised and led by our Year 6 children, who generously mentored the rest of the Primary students and invited them to choose two to attend. The proposals included a range of activities amongst which there were cooking demonstrations, arts and crafts, clay and ceramics, piano and percussion and hockey, rugby and gymnastics lessons.
Our children spent a whole afternoon experiencing our motto "Friendship and Service" by learning from their peers and giving evidence of their self-management skills and autonomy.
Con el objetivo de empoderar a nuestros alumnos y seguir desarrollando su agencia, el 4 de julio llevamos a cabo una actividad multi edad que hemos llamado "NEN KIDS", Northlanders educating Northlanders.
En esta ocasión los talleres fueron organizados y liderados por nuestros alumnos de Y6, quienes fueron generosos mentores para el resto de los alumnos de Primaria y los invitaron a participar en dos de ellos. Entre las propuestas hubo demostraciones de cocina, clases de arte y manualidades, arcilla y cerámica en frío, piano y percusión y gimnasia artística, Hockey y Rugby.
Nuestros chicos disfrutaron de una tarde en la que se vivió el espíritu de "Amistad y Servicio" y en la que aprendieron de sus pares, demostrando una vez más, su capacidad de autogestión y autonomía.